The digital marketing industry continues to grow rapidly across the globe.
With the help of the internet, businesses are able to reach out to millions of customers worldwide. This makes it essential for companies to hire professional digital marketers to ensure that their online presence is effective.
In this article, we list some of the top digital marketing agencies in California.
These agencies offer high-quality services at affordable rates.
But most small businesses find it hard to choose or zero down on an agency.
Before I take you through the list of digital marketing agencies in California, let's quickly go through a framework that will help you shortlist an agency.
How to choose a Digital Marketing Agency – a framework
A digital marketing agency is a company that provides different services related to the digital world.
They can be from web design, social media marketing, search engine optimization, and many more.
The most important factor for choosing a digital agency should be the expertise of the company.
You want to make sure that they are able to provide the services you need in order to achieve your goals.
It is also important to take into consideration their pricing and what they offer in terms of service.
You want an agency that will have a package that will meet your needs and budget as well as be flexible with their payment plans if necessary.
List of Top Digital Marketing Companies in California
#1 Max Audience
MaxAudience is an award-winning San Diego-based digital media company that specializes in helping businesses grow through online advertising.
Its client list includes companies such as Quicken Loans, LendingTree, Snap Inc., SnappyTom, and Intel.
The firm provides full-service solutions for nearly every facet of digital marketing, including paid search, social media management, SEO, PPC, email marketing, website design, and much more.
Check – SEO Strategy for an Edtech Company
#2 More Influence

More Influence is an influencer marketing firm based in Los Angeles, CA. The company also has offices in NJ and MA.
More Influence has worked with clients such as Klondike, Coke, Spotify, and MTV among others.
They maintain a network of influencers they browse through in order to find a good match for each client.
Also, Read – Digital Marketing Agencies in New York
#3 Nuanced Media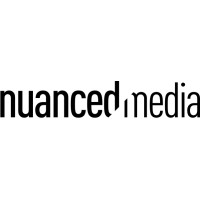 Nuanced Media is an online marketing firm based out of San Diego, California.
They specialize in helping businesses sell products through Amazon.com. Their team consists of experts who can help your business succeed on Amazon.
#4 Kobe Digital
Kobe Digital is a digital marketing firm based out of Los Angeles, California. They offer various services including explainer videos, social media management, and website design.
Also Read – Digital Marketing Agencies in New Jersey
#5 Ubiquitous
Ubiquitous is a social media marketing company based out of Los Angeles, California. They specialize in working with influencers on TikTok and creating TikTok videos promoting their client's brands.
Ubiquitous has helped brands like Aerie, Disney and American Eagle get their message across through TikTok.
What are the 4 types of digital marketing?
Digital marketing includes all forms of electronic communication such as email, search engine optimization (SEO), mobile marketing, display ads, video marketing, etc.
The four main categories of digital marketing include paid search, organic search, owned media, and earned media. Paid search refers to any form of advertising where you pay for each click through to your website from a search engine results page.
Organic search refers to unpaid listings on search engines like Google. Owned media means using your company's name and logo in other ways besides paid search.
Earned media means getting free publicity from sources outside of paid search.
How can I market my website in USA
Marketing your website in the US is easy but a long journey, just follow these tips:
1. Create a landing page for each keyword – Write articles & product pages
2. Use Facebook ads & Google Ads and target relevant audience
3. Build links from other websites
4. Get reviews online
5. Make use of SEO
6. Use Social media like Twitter, Facebook, Insta
7. Host a giveaway
8. Join forums
13. Offer freebies
Or else you can hire a digital marketing agency and they will do all these for you.
What is pay-per-click in digital marketing
Pay per click (PPC) is a form of paid search engine optimization where advertisers bid for keywords they want to appear at the top of search results pages.
PPC ads are usually displayed above organic search results, though some search engines may display them below organic results.
Advertisers typically bid based on how much money they think they can spend per click, rather than on impressions or clicks. The higher the ad rank, the greater chance of appearing at the top of the page.
What types of services does a digital marketing agency offer?
A digital marketing agency offers a wide range of services such as SEO, PPC management, email marketing, website design, mobile app development, etc.
The main goal of any digital marketing agency is to help businesses grow through effective marketing strategies.
What is an SEO audit?
An SEO audit is a process to evaluate your website's on-site and off-site optimization. It focuses on the technical aspects of web pages, including their content, structure, links, page speed, images, and more.
The goal is to ensure that your site meets Google's standards for high rankings in search results.
Why do I need an SEO audit?
An SEO audit is a process that involves the analysis of your website and its content to determine how well it's performing in search engines. If you have been using Google Analytics, then you already know what keywords are bringing traffic to your site.
However, if you haven't used Google Analytics before, or even if you use another tool for keyword research, an SEO audit