As a SaaS company, you know that digital marketing is essential to your success. But with so many different channels and digital marketing strategies available, it can be difficult to know where to start. In this blog post, we will outline 12 of the most effective digital marketing strategies for B2B SaaS companies.
We'll discuss everything from SEO to paid advertising to content marketing, and provide tips on how you can implement each strategy into your own digital marketing plan.
So whether you're just getting started or you're looking for new ideas to improve your results, read on for the best digital marketing strategies for SaaS companies and you can consider this as digital marketing blueprint!
You will find these in the guide
What is B2B SaaS Marketing
SaaS businesses provide software that is either sold on a subscription basis or as a one-time purchase. B2B stands for business-to-business, meaning that the SaaS company sells its software to other businesses, rather than to consumers [B2C]. SaaS industry in general have both B2B and B2c companies.
Sales cycle of B2B and B2C SaaS companies also varies. In general B2B SaaS companies have longer sales cycle.
B2B SaaS marketing is the process of promoting and selling this software to other businesses. Because B2B SaaS companies are selling to other businesses, their marketing efforts must be focused on convincing these businesses that their software is a valuable investment.
This can be done through various marketing channels, such as content marketing, search engine optimization, and lead generation. In order to be successful, B2B SaaS marketers must have a deep understanding of both the software they are selling and the businesses they are selling it to. Only then can they create effective marketing campaigns that will convince businesses to invest in their products.
Let's dive deep into the online SaaS marketing strategies.
12 Digital Marketing Strategies for SaaS Companies
#1 Listing on Product Hunt
Listing a software product on proudcthunt.com is one of the best online marketing strategies for a new saas company. Proudcthunt.com is a popular website that allows users to discover new software products.
By listing your product on the site, you can get exposure to a large number of potential customers. In addition, proudcthunt.com offers a number of promotional tools that can help to increase awareness of your product.
For example, the site allows you to include screenshots, video demos, and customer testimonials in your listing. As a result, listing your product on proudcthunt.com is an effective way to reach new customers and grow your business.
Along with this if your product is great and people love it, they will upvote you there and you can be in the producthunt's top product list which provides a huge brand awareness at almost no cost and will act as social proof.
#2 Lifetime deals to acquire new customers on AppSumo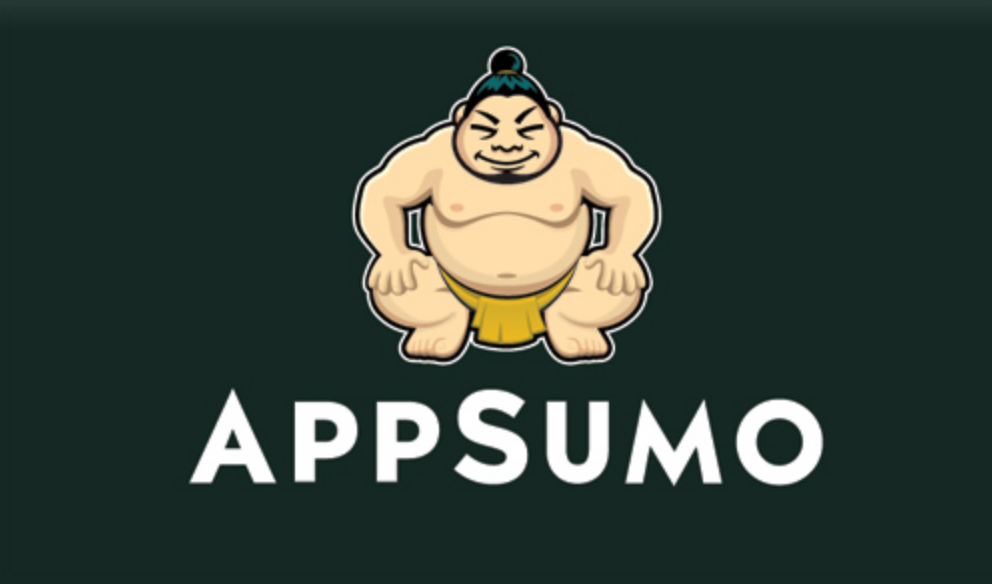 What's the best way to acquire a new set of customers? How about giving them a lifetime deal on your product? That's what AppSumo does.
By promoting your product on their site, you can provide a limited number of customers with a lifetime deal. This is an excellent way to get your product in front of a new audience and attract potential new customers.
Plus, it's a great way to build buzz and excitement around your product. So if you're looking for a new set of customers, consider promoting your product on AppSumo.
Appsumo, Producthunt, review websites like G2, Capterra are new unmissable marketing channels for any SaaS businesses in 2023.
PS: We are not promoting AppSumo here and there are AppSumo alternatives like PitchGround.
#3 SaaS Content Marketing
If you're in the SaaS business, content marketing should be a key part of your SaaS digital marketing strategy. After all, content is one of the most effective ways to connect with potential customers and build relationships of trust.
Not sure where to start? Here is a framework to create a content marketing strategy for SaaS companies to generate qualified leads and sales :
1. Create a company blog. This is a great way to share your company's story, show off your industry expertise, and attract new leads and reach target customer. Just make sure to keep your content fresh, relevant, and engaging. Add relevant keywords in blogs, this will be discussed in SEO section also.
2. Develop helpful resources. Potential customers are always looking for information to help them make better decisions. By creating helpful and high-quality content resources like ebooks, webinars, and infographics, you can position yourself as a trusted source of information – and drive more leads to your website in the process.
3. Get involved in social media. Social media platforms are a great way to connect with potential customers and promote your content. Just make sure to choose the right platform for your business – and create educational content that resonates with your audience.
By following these content marketing tips, you can set your SaaS company up for success – and turn more prospects into paying customers and create a solid SaaS sales funnel.

Content is crucial part of overall digital marketing strategy for SaaS companies.
Also Read – Best Online Marketing Strategies for Interior Designers
#4 Search Engine Optimization – SaaS SEO
If you're a SaaS company looking for leads, search engine optimization SEO can seem too intangible to help. But the right approach, SEO strategy, opens up big opportunities!
Creative tactics like keyword optimization and content marketing give your product visibility, leading more people to find it quickly in SERPs. Here are a few tips to help give your visibility an extra boost:
1. Perform a detailed Keyword research. Create a map of keywords which basic is a framework for you to know which type of keyword will go on which type of page.

For ex – An informational keyword will be optimized on a blog and commercial keyword will go on product pages.

Keyword research you have performed will be used to understand what your prospects as well as current customers are researching online and accordingly you can align your strategy to plan content, SEO as well as search ads on Google, Bing, Duck Duck Go or any other search engine.
2. Make sure your website is optimised for search engines. This means including relevant high-to-low search volume keywords in your title tags, meta descriptions, and body content.
3. Create informative blog posts and articles that focus on topics related to your product or industry. Be sure to include links back to your website. Content strategy and SEO goes hand in hand to create synergy and bring stellar results.
4. Use social media to spread the word about your product or service. Share blog posts and articles, post images and videos, and participate in online discussions.
By following this SaaS SEO strategy, you'll be well on your way to increased visibility/brand awareness and more leads for your SaaS business.
Content marketing strategy and SEO is crucial element of inbound marketing strategies where in you attract customers through your content.
#5 Paid Ads to reach Target Audience fast
Paid ads can be a great way to reach new customers for your B2B SaaS company. By targeting your ads to businesses that are likely to be interested in your product or service, you can reaches new heights with your paid ad campaigns.
However, paid ads can also be costly, so it's important to have a strategy in place to make sure you're getting the most bang for your buck.
Here are a few tips for developing a successful paid ad strategy for your B2B SaaS company:
– Identify your target market:

Who are you trying to reach with your paid ads?

Once you know who your target market is and have created a customer personas, you can now develop targeted ad campaigns that are more likely to resonate with target customers [potential/prospects].
– Set a budget: Paid ads can quickly eat up your marketing budget, so it's important to set a budget for your campaigns and stick to it. Otherwise, you may find yourself overspending on paid ads without seeing any return on investment.
– Test different strategies: There's no one-size-fits-all approach to paid advertising, so don't be afraid to experiment with different strategies until you find what works best for your company. Try different ad formats, placements, and keywords to see which is an effective strategy that yields the best results.
– Keep an eye on your metrics: Finally, make sure you're monitoring the performance of your paid ad campaigns so you can continue to optimize and improve results over time.

Keeping an eye on metrics like click-through rate and conversion rate will help you make adjustments as needed to ensure you're getting the most out of your paid advertising efforts./

You can analyze data on the induvial platforms as well as look in Google Analytics and analyze attribution properly.
With these framework in mind, you'll be well on your way to developing a successful paid ad strategy for your B2B SaaS company. Along with this you should also keep a track of the channels where you can start a paid campaign real quick.
Below are few options where you can start a paid marketing campaign which can turn out to be powerful tool to generate brand awareness or for leads, lets check them out –
1. Use LinkedIn Ads to target decision-makers. LinkedIn is a great platform for reaching business decision-makers, and LinkedIn Ads offers a variety of targeting options that can be customized to reach your ideal audience.
2. Use Google Ads Display & Search ads to reach potential customers who are already researching your solutions on Google.

Google Search – You can start text ads on particular target keywords your target audience is searching on Google. This is a laser focused way to increase sales funnel, leads and brand awareness.

For example you can run ad on search terms like – " best virtual interview software" if you deal in virtual interview softwares. This is bottom of the funnel search which means that the prospective customers is mostly looking to buy the product and you can promote in there.
That's the beauty of paid search.
Google Display –
By targeting websites related to your industry, you can reach potential customers who are already in the research phase and may be ready to buy.
3. Use Facebook and Instagram Ads. Facebook offers a variety of targeting options that allow you to reach target audience who are similar to your current customers or website visitors. This can be an effective way to reach new leads who are likely to be interested in your solutions.
By utilizing paid ads on platforms like LinkedIn, Facebook, and Google, B2B SaaS companies can reach a wider audience of potential customers and drive leads and sales. Although you should keep this is in mind that customer acquisition cost from paid advertising is increasing year on year due to high competition.

But at the same time you can get valuable insights by running this ad real fast that's why this is crucial part of digital marketing plan for most of the SaaS marketers.
#6 SaaS Email Marketing
Email marketing is essential for any SaaS company. It's a great way to stay in touch with your customers and keep them up-to-date on your latest product offerings. Plus, it's a great way to generate leads and drive sales.
However, email marketing is not always easy. There are a few things you need to keep in mind to make sure your email marketing campaign is successful.
First, you need to have a strong list of subscribers which will happen ones you start getting traffic through your blogs, social media channels or paid ads.
Second, you need to create compelling content that will engage your subscribers and encourage them to take action.
Finally, you need to track your results and continually optimize your campaigns to ensure they are as effective as possible. By following these tips, you can ensure that your email marketing campaign will be a success in SaaS marketing and are able to nurture leads for you.
Also email marketing is crucial part of strategy to make loyal customers [or increase customer retention] and keep a tab on churn rate by providing highly valuable and insightful information which they can implement in their business with or without your SaaS product.
Also Read – Best Digital Marketing strategies for Restaurants in 2023
#7 Video Marketing for SaaS
Any good marketing strategy these days has to take into account the internet. And more specifically, online video. It's no secret that people love watching videos, whether it's on YouTube, Facebook, or Instagram.
That's why video marketing is such an important piece of any overall online marketing strategy, especially for a software as a service (SaaS) company.
After all, SaaS products are often complex and require some explanation or demonstration to potential customers. Videos can be used for this purpose, whether it's through social media, product promotion, training, or paid ads.
And with the rise of platforms like YouTube and Instagram, it's easier than ever to get your videos seen by a wide audience. So if you're not already incorporating video into your marketing strategy, now is the time to start.
#8 Social Media Marketing
There's no denying that social media marketing is a critical component of any modern marketing strategy- especially for SaaS companies. After all, what's the point of having a great product if no one knows about it? Fortunately, with a little creativity and effort, even the most tech-savvy companies can score some serious engagement on social media. Here are a few tips:
1. Keep it personal: No one wants to be bombarded with ads, so make sure your social media posts are interesting and relevant to your audience.
2. Be responsive: If someone takes the time to leave a comment or ask a question, take the time to respond. This falls in online reputation management. As you grow you will require people to manage ORM for you.
3. Use visuals: A picture is worth a thousand words, so use images, infographics, and videos to break up your text and add interest to your posts.
4. Take advantage of trends: Social media moves quickly, so make sure you're using hashtags and staying up-to-date on the latest trends. This is also called as moment marketing.
5. Geotag your posts: This is a great way to connect with people in your area who might be interested in your product.
Social media marketing strategy is also a great way along with email marketing strategy to stay in touch with existing customers.
By following these tips I believe, you'll be well on your way to social media success for your B2B SaaS company.
#9 Affiliate Marketing for SaaS
Affiliate marketing can be a great way to promote your software as a service (SaaS) business. By partnering with other businesses and websites, you can reach a larger audience and generate more leads. And, because you only pay when someone actually purchases your product, it can be a cost-effective marketing strategy.
Of course, affiliate marketing isn't without its challenges.
For example, you need to carefully select affiliates that are a good fit for your business and have a strong online presence. Additionally, you'll need to create compelling marketing materials and offers to incentivize affiliates to promote your product.
But if you're up for the challenge, affiliate marketing can be a powerful tool for growing your SaaS business.
#10 Free Trial of your SaaS product
Do not miss on this.
The free trial: it's a staple of the modern world, and one that we've all come to know and love (or, at least, tolerate). From subscription services to streaming platforms, the free trial is a great way to get people hooked on your product. And what better way to acquire new customers than by offering them a free trial of your software? For SaaS companies, the free trial is a tried-and-true marketing strategy for acquiring new customers.
By offering a taste of what your software has to offer, you can entice potential customers into signing up for a paid subscription. Plus, with a free trial, they've got nothing to lose – and everything to gain.
Of course, there's a bit of a risk involved in giving away your product for free. But if you structure your free trial period properly, you can minimize the chances of abuse and maximize the number of new leads into customers.
So if you're looking for a new way to acquire customers, why not give the free trial a try? You might just be surprised at how well it works.
#11 Account-Based Marketing for B2B SaaS company
Account-Based Marketing (ABM) is a strategy that B2B companies use to target high-value accounts with personalized marketing messages. The key to ABM is to treat each account as its own market, and to tailor your marketing messages accordingly.
This means that you need to have a deep understanding of each account's needs, pain points, and purchasing decisions. only then can you create truly personalized marketing messages that will resonate with your target audience.
But don't worry, this doesn't mean that you need to create separate marketing campaigns for each account. Instead, you can use ABM software to automate the process and make it more efficient. By using ABM, you can increase your leads, conversions, and ROI.
How to get started with Account-Based Marketing for saas company
While there's no one-size-fits-all approach to ABM, there are a few basic steps that all successful programs follow. So whether you're a complete beginner or a seasoned pro, here's how to get started with ABM:
1. Define your ideal customer profile (ICP).
This is the first and arguably most important step in any ABM program. Why? Because without a clear understanding of who your ideal customers are, it'll be impossible to target them effectively. To define your ICP, start by identifying the characteristics of your best customers.
What industry are they in?
What company size do they have?
What is their annual revenue?
Once you have a good understanding of who your ideal customers are, you can start to identify potential targets.
2. Develop targeted account lists.
Now that you know who your ideal customers are, it's time to develop a list of target accounts. There are a number of ways to do this, but one of the simplest is to use firmographics – that is, demographic information about a company (such as industry, size, and location) – to identify potential targets.
Another approach is to use account-based scoring, which assigns points to companies based on factors like website traffic and engagement with your brand. Whichever method you choose, the goal is to develop a list of accounts that are the best fit for your products or services.
3. Create personalized outreach campaigns.
Once you have a list of target accounts, it's time to start reaching out. But don't just send generic emails – remember, this is account-based marketing, so your outreach needs to be personalized for each account. That means customizing your messages and offers for each one.
One way to do this is to create targeted content – such as ebooks, infographics, white papers or blog posts – that's relevant to the specific needs of B2B SaaS company. You can also personalize your email subject lines and calls-to-action (CTAs) to further increase engagement.
4. Analyze and adjust your program.
Finally, it's important to regularly analyze the performance of your ABM program and make adjustments where necessary. This means tracking key metrics like account engagement, conversion rates, and ROI over time and making tweaks to improve results.
By following these steps and constantly strive for improvement, you can ensure that your ABM program will be successful in driving growth for your business.
Top Account Based Marketing Software –
We will introduce you to the top three ABM softwares on the market today.
#1 First up is Salesforce's Pardot.
Pardot offers a variety of features designed to help you make the most of your ABM campaigns, including advanced segmentation, campaign management, and tracking tools. Best of all, Pardot integrates seamlessly with Salesforce's other products, making it an ideal solution for businesses that are already using Salesforce CRM.
#2 Next on our list is HubSpot's Account-Based Marketing tool.
HubSpot's ABM tool is designed to help you attract and engage your target accounts with personalized content and messages. It also includes powerful tracking and reporting tools to help you measure your success. And like Pardot, HubSpot's ABM tool integrates seamlessly with its other products, making it a great choice for businesses that are already using HubSpot's marketing and sales solutions.
#3 Finally, we have MarketoEngage from Adobe.
MarketoEngage is a comprehensive ABM platform that includes everything you need to run successful ABM campaigns, from lead management and nurturing to program execution and measurement. It also offers tight integration with Adobe's other marketing solutions, making it an excellent choice for businesses that want a complete marketing stack.
So there you have it: the top three account based marketing automation softwares on the market today.
#13 Bonus: Guest posts on other sites
Finding the right guest posting opportunities can be a challenge. There are a few things to keep in mind when searching for guest posting opportunities.
First, look for authoritative sites that are relevant to your niche or industry.
Second, research the site's audience to make sure they're a good fit for your products or services. And finally, contact the site owner or editor to inquire about guest post guidelines.
By following these tips, you'll be on your way to landing high-quality guest posts that will help promote your B2B SaaS company as well as get some powerful backlinks which will help you rank higher on Google.
Conclusion
From listing your product on Product Hunt to running paid ads and everything in between, there's something on this list for every stage of your growth. So what are you waiting for? Start implementing these digital marketing strategies today and see how they help your SaaS business grow!
In case you are overwhelmed with these SaaS Marketing strategy you can onboard a digital marketing agency to implement these for you.